Regular price
Sale price
$70.00 USD
Unit price
per
Sale
Sold out
Amplify Your Mood and Body. This versatile Delta 8 ingredient is natural tasting and mixes easily into any beverage or edible recipe. Enjoy it in a cup of tea, a protein shake, your favorite cold beverage, recovery drink, or mix it into your favorite recipe.

Δ8, or Delta 8, is the abbreviation for delta-8-tetrahydrocannabinol, which is very closely related to the more famous Δ9-THC found in marijuana. Unlike Δ9-THC, Delta 8 is hemp-derived and being produced from federally compliant American grown hemp.
The key to results when using any hemp product is consistency, especially if you are just beginning your hemp journey. Be sure to take a consistent dose of powder at a consistent time each day to increase the chances of success!

HOJI Powder dissolves easily into any drink, hot or cold.
Mix HOJI Powder into any food or recipe for a holistic eating experience.
Greater Bioavailability
Faster Onset
More Effective
Easy Dosing
Better Tasting & Odorless
Extremely Versatile
* Our Δ8THC extract is 100% derived from legal hemp and does not contain more than 0.3% ∆9THC. Jane's Brew is not responsible for knowing whether this product is legal in your state or territory and you assume full responsibility for all liabilities pertaining to your purchase.
* Use responsibly and keep out of reach of children.
* If you are subject to regular or random drug screening, it is best not to consume this product. Most standard drug tests will be unable to tell the difference between Delta-8-THC and Delta-9.
† These statement has not been evaluated by the FDA. This product is not intended to diagnose, treat, cure, or prevent any disease. Please treat Delta 8 with the same precautions you do any hemp-derived product.
Share
Ingredients

Dextrin, Organically Grown Hemp Extract, Polysorbate, <0.3% Δ9THC
How to Use

SERVING SIZE: Each jar of Nano Powder includes a 30mg Scoop.

SCOOP: Add scoop of powder to any beverage or recipe.

MIX: Stir or mix powder thoroughly.

ENJOY: Consume your beverage or food item as usual.
View full details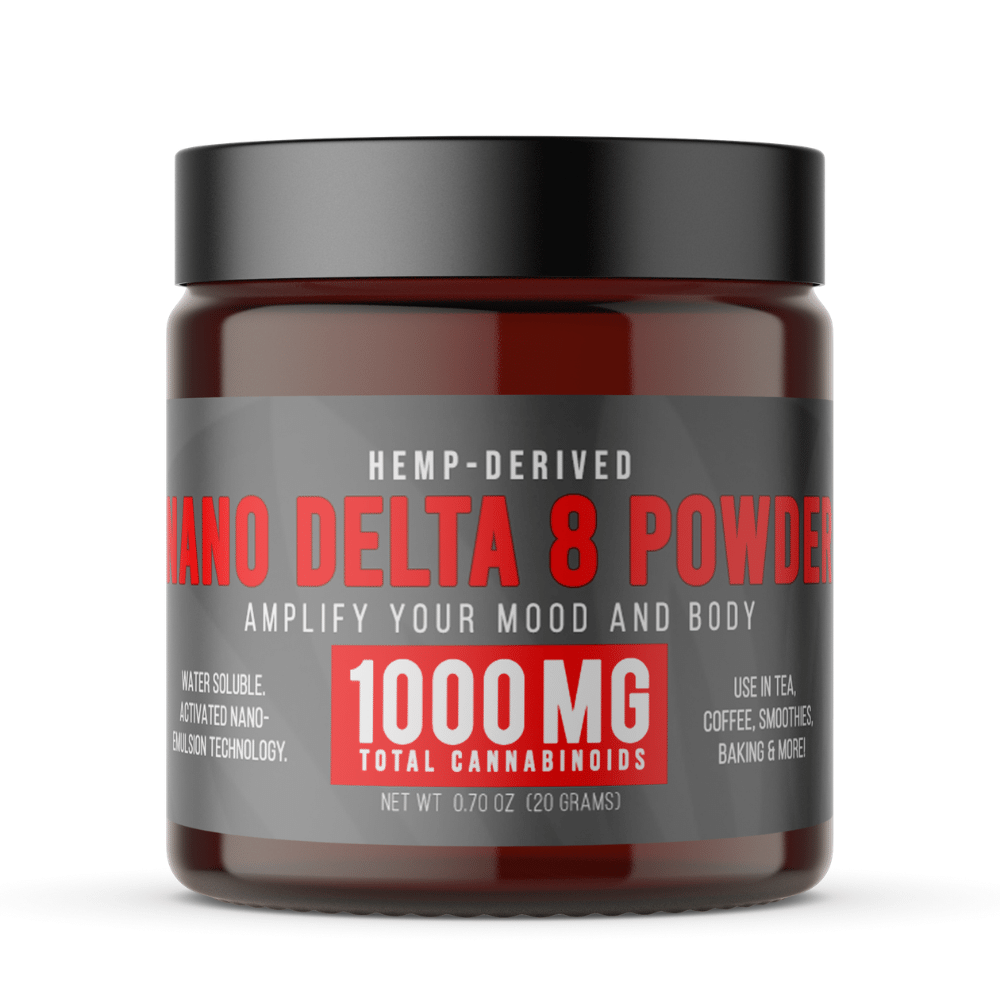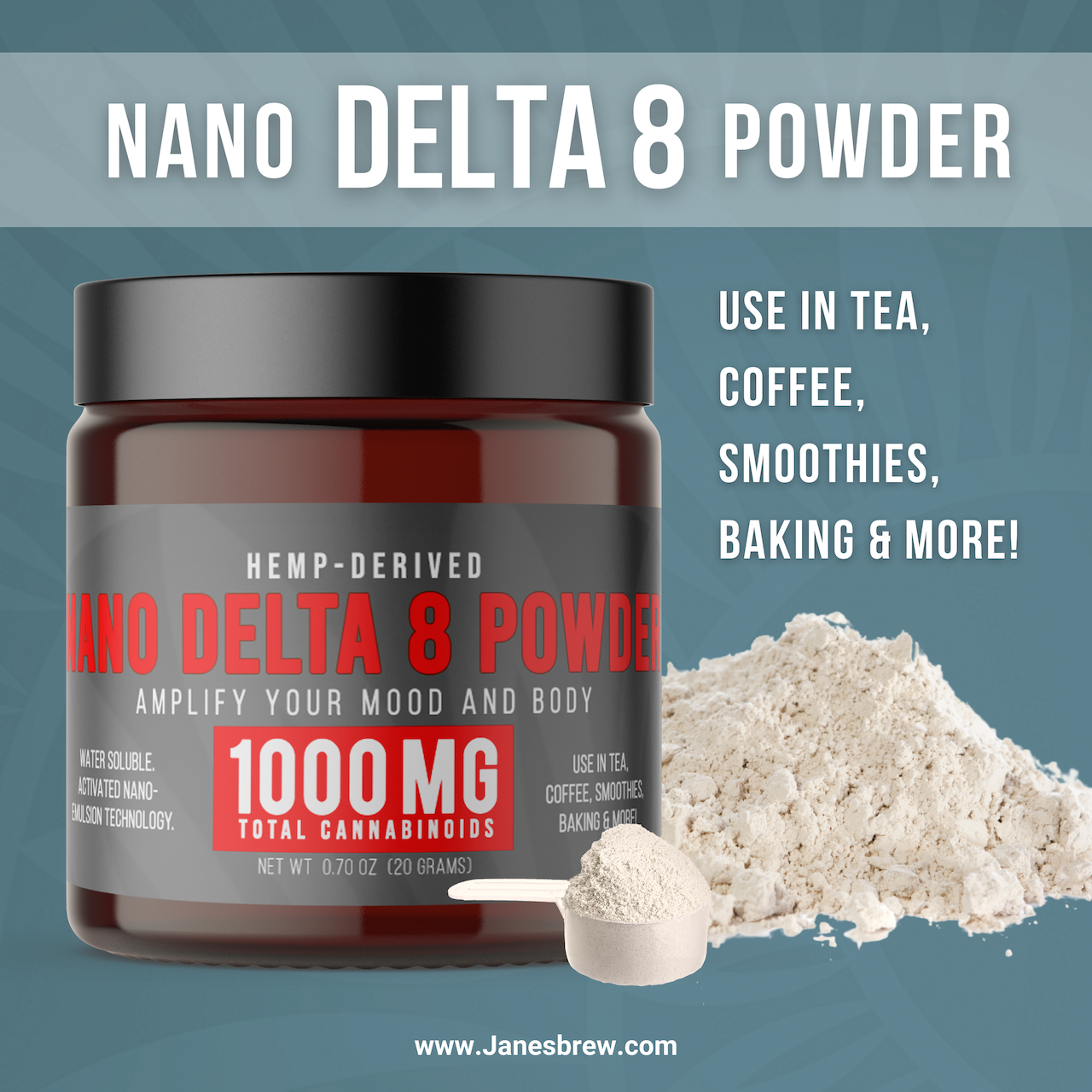 Good stuff
Most water soluble I've had. Works well. I mix it in my coffee and tea.
Me likey
Gonna buy more. Big jar this time. I like it in tea. Seems to float in warm beverage and sink in cold. Either way whenever you finish your beverage you will be satisfied,
Thanks so much for your review! So glad you enjoy our powder! Once added to liquid make sure to mix or stir thoroughly. The powder will then dissolve fulling in your tea. Enjoy!
Multi-level Buzzzzz
The Nano Delta 8 Powder replaces smoking or vaping any day. No more coughing, nerve pains and muscle pains from the inhaled version of Delta 9.
You will feel it immediately, but at a light level, then 2.5 hours in, you will be ripped. (All based on 1.5 scoops/1/4+1/16 of a teaspoon - your tolerance may be different) It will last five hours overall.
Best in coffee or Kool-Aid. In soda, it foams. Not good. Slighty bitter taste possible in drink only. It can also be sprinkled on food as well. On hot food, after the food has been cooked.
Enjoy.